Standard Apps - Communication and Collaboration - Zoho
All Cloud Office Manager's subscription plans (Basic, Basic Plus, Business and Company) include the Standard Apps Zoho Suite. This comprehensive cloud based communication and collaboration platform is ideal for businesses with limited IT resources. The Standard Apps Zoho Suite includes: Cloud Zoho Mail, Cloud Zoho Calendar, Cloud Zoho Docs, Cloud Zoho Connect and Cloud Zoho People. The advantage of using cloud based business applications is that you get to access your information on the move. Be it through your mobile, laptop or desktop, as long as there is an internet connection - you can do business.
---
Cloud Zoho Mail
Experience a clean, fast Webmail with powerful features matching or superior to those found in desktop email clients. Take control of your Inbox and attain freedom from tedious software upgrades. more
---
Cloud Zoho Calendar
Schedule, manage and track meetings and crucial events. Share multiple calendars easily between groups, teams or individuals which keeps your business personnel in sync during collaborative activities and interacting with customers. more
---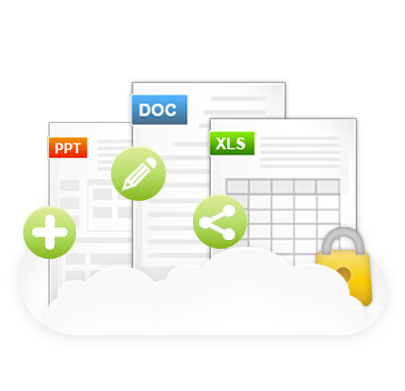 Cloud Zoho DOCS
Create, manage, organize, share and collaborate on documents easily with Zoho Docs
Word Processor: Create, edit , share & publish your documents online with our word processor.
Spreadsheet: Create, edit, share & publish spreadsheets with our online spreadsheet application.
Presentation: Create and deliver presentations easily, using our online presentation tool.
Secure File Sharing: Share files with users or groups and set access permissions to keep them secure.
---
Cloud Zoho Connect
Cloud Zoho Connect: A social network service for your company that lets your employees connect with each other, share ideas and collaborate securely, all in one place. more
---
Cloud Zoho People
Zoho People lets you manage all your HR and benefits programs from a central location, making it easier than ever to attract, retain and reward top talent. All while reducing costs, saving time and integrating and aligning your HR efforts with the rest of your organization. more
Recent Tweets
G Suite
More than 5 million businesses have made the move to Google Apps to help employees work better together and be more productive, wherever and whenever they work. Google's solution is cloud-based, which means software updates are as easy as refreshing your web browser. With Google Apps, there are no servers to purchase and maintain, reducing IT cost and complexity.